Fascinating Historical Facts - Mornington Peninsula
Australia RMS Steamer -Shipwreck,
Point Nepean 1904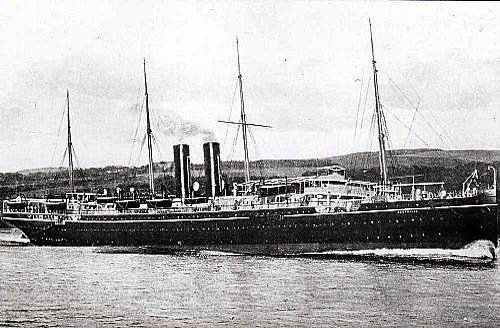 SS Australia stranded on Corsair Rock at Point Nepean 1904
Photograph courtesy State Library Victoria
The steamship, SS Australia, was built in Greenock, Scotland in 1892, for the P & O Steam Navigation Company. Australia was considered to be one of the most luxurious vessels afloat and she held the speed record from England to Australia at the time.
On 21st June 1904, due to pilot error, the Australia hit the notorious Corsair Rock, part of the Point Nepean Reef, on the eastern side of Port Philip heads, opening a gaping 5 meter hole along her keel. Passengers and some of the crew were rescued by craft sent from Queenscliff.
Australia balanced with a slight list to starboard on her middle in a groove she had cut in the surface of the rock. It was considered impractical to repair the hole and impossible to re-float her.
The underwriters employed a team of divers under the direction of George Beckett, Australia 's most experienced hard hat diver, and a large amount of valuable cargo was removed over a period of 5 weeks.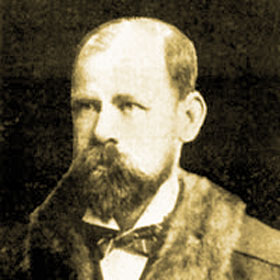 Mr John George Aikman
Under the threat of bad weather, the underwriters decided to auction the ship and it's remaining cargo. The successful bidder was a surprised Mr John George Aikman, a draper and businessman, who purchased the ship for only £290 and the remaining cargo for another £60. Aikman continued to employ the services of Beckett. The threat of bad weather did not eventuate and Beckett continued removing cargo and fittings from the Australia.
The diving team recovered a further 10 crates of enamelware, a large case of Boosey & Co brass band instruments, tons of bar metal, Irish whisky, Indian tea, and cases of drapery and haberdashery. Beckett and his team also salvaged the bronze propellar and stripped the engine room.
Eventually the bow section broke off the Australia and slid into deep water. A mysterious fire gutted the remaining section of the ship, which reportedly burned for five days.
It took a further two years before the remainder of the burned out wreck broke up, with the final parts being blasted away in 1911. What remains today is scattered over a 300 meter area in about 7 meters of water. It is considered extremely dangerous and diving conditions are difficult and only possible at very low tide.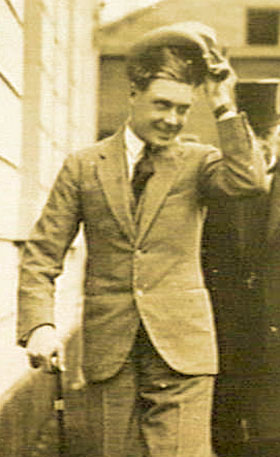 H.R.H Edward Prince of Wales
Mr Aikman returned a profit in excess of £180,000, a considerable sum of money in 1904. He later became Lord Mayor of Melbourne in 1919 and although Mr Aikman had his main residence in Kooyong Road Toorak, he also had a summer house on Beach Road (now the Esplanade) at Mount Martha near Balcombe Estuary. According to the book Mornington In the wake of Flinders by Leslie Moorhead, 'All of Mount Martha was agog, and the roads were thick with visitors, when Lord Mayor Aikman entertained the Royal visitor (HRH Edward, Prince of Wales) in his gaily decorated house on Beach Road. As unique decoration it boasted a ship's bell, taken from the cargo ship Australia which had been wrecked at the heads, and for which J.G. Aikman had bought the salvage rights.'