Discover the Mornington Peninsula with Us
Three Waters Walk - Seaford to Frankston
Students of the Patterson River Secondary College at Seaford designed The Three Waters Walk as a self guided walk using existing walking tracks that take in three distinctly different water environments all in close proximity.
The Seaford Foreshore Walk
The Seaford Foreshore Walk is 4.5 kilometres long starting at Keast Park on the Nepean Highway Seaford and finishes at Mile Bridge Frankston. This walk is through a strip of bush land that runs between the beach and the Nepean Highway . It is extremely popular with locals. An extensive dune restoration program has been undertaken by the Port Phillip Authority. The program involved extensive areas of fencing, revegetation and the installation of walking tracks, seats, tables and shelters.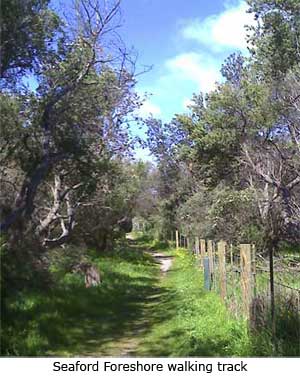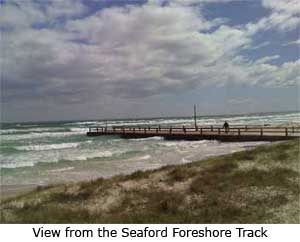 The Kananook Creek Walk
The Kananook Creek Walk is located in Reserve Road opposite Keast Park . This walk is 5.3 kilometres and finishes at Mile Bridge Frankston. It follows Kananook Creek although the creek is not always visible. The track is mainly covered in bark chip and mulch. There is lots of shade along the track . The original name of Kananook Creek is presumed to be Aboriginal. "Kana" means fish and "Kananook" means "sweet water". Kananook Creek starts at North Seaford where it is feed by Eel Race Drain and runs for over 5 kilometres to Frankston where it flows into Port Philip Bay . In spring there are lots of native flowers and bushes in bloom. Keep an eye out for lizards and snakes!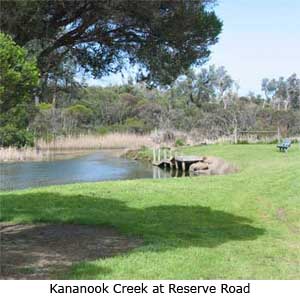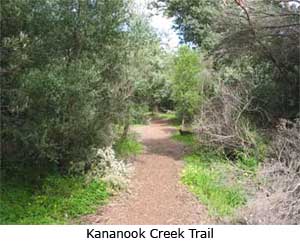 The Seaford Wetlands Walk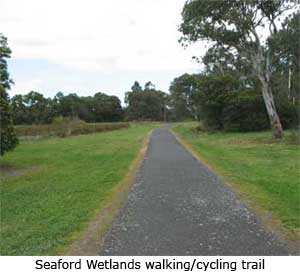 The Seaford Wetlands Walk starts at the end of Eel Race Road located a short distance north of Keast Park off the Nepean Highway to the right. From here to Austin Road Seaford is 3 kilometres. It is on a sealed shared walking/cycling track. There are strands of River Red Gums around the Wetlands, some of which are estimated to be around 300 years old. The Seaford Wetlands is a large 111 hectare nature reserve. The wetland is home to a wide variety of bird life, with around 130 different species having been observed there in recent years. The more common species include ducks, swans, rails and pelicans. A number of rare migratory bird species also visit the wetlands between October and March. These come from Northern Asia and are protected by treaties between the Australian Government and the governments of Japan and China.